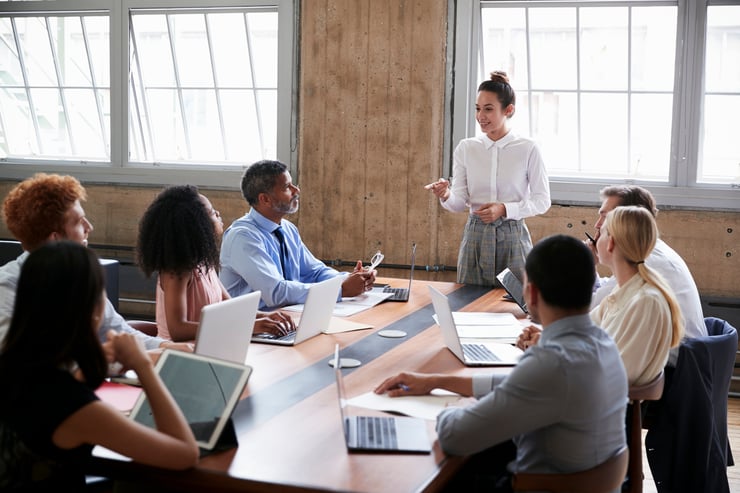 Dr. Weinstein, of the University of Akron, recently published an exciting article in The Harvard Business Review describing the results of her recent research into the effect of increased female labor participation on wages. She found that wages, for both men and women, increased as more women entered the workforce.
"After accounting for various other factors that may affect FLFPR and wage growth (e.g., average commute times and housing prices), my models suggest that every 10% increase in the female labor force participation rate in a metropolitan area is associated with a 5% increase in median real wages — for both men and women."
Though the data is convincing, Dr. Weinstein points out that more research is needed to understand the mechanism driving the rise in wages.
My research suggests that firms in cities are becoming more productive by hiring more women, but the exact mechanism is unclear. Women may increase the competitiveness of labor markets, giving firms the option to choose from a bigger, more qualified pool of applicants. They may also be providing firms with a unique set of skills and perspectives that men do not provide. Women's inclusion in these office spaces may help firms better represent their customers and understand their customer's needs, as women now make the vast majority of household decisions and control the lion's share of consumer spending.
But the data isn't all good - trends show that the U.S. female labor force participation rate "peaked in 1999 at 60%, but has since declined to about 57%. This trend is in stark contrast to other OECD countries where women's labor force participation has continued to grow."
Clearly, our work isn't finished. At BridgeCare, we are just getting started!
Read the original article posted to the Harvard Business Review.